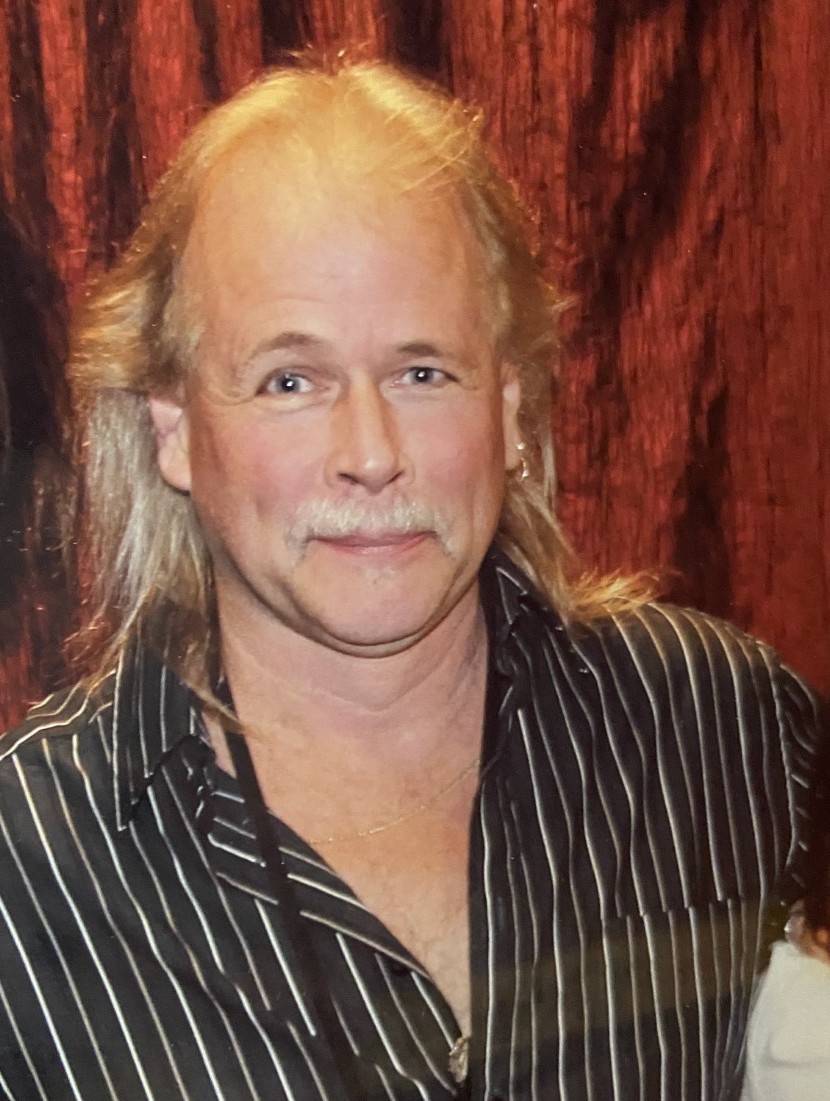 Obituary of Robert Russell Hollingsworth
Robert (BOB) Russell Hollingsworth- It is with shattered hearts the family of Bob Hollingsworth announces his sudden passing on Sunday, September 20th, 2020 at age 57 while in the protective embrace of his furry sidekick Lexy.
Heartbroken are his wife Wendy and their girls Lyndsey, Stephanie (Bernie) and Megan (Marcel) Cattrysse. Grandpa Bob or "Bobby Boucher" will be forever missed by Alyssa, Charlie and Colin.
Also devastated are his sisters and brothers-in-law, Pat Muxlow, Kathy (Tom) Shea, Robin (Jeff) Warren, Ruth (John) Downie, Shelley (Jim) Holbrook, and Sherry (Ken) Aarts. Uncle Bob will be deeply missed by many nieces and nephews as well as great nieces and nephews. Bob is predeceased by his parents Russell and Frances (Elliot) Hollingsworth, and his brother-in-law Doug Muxlow.
Bob was known in the Watford-Warwick and surrounding communities as The Paint Man. He was well known for wearing a Sherwin Williams t-shirt and paint stained shorts year-round. Bob often brought his dog Lexy to work and his clients loved her. His neighbours got a kick out of watching Bob take Lexy for evening walks because Hustle, a black cat who adopted Bob (and with whom Bob shared custody with the neighbours down the road) always followed closely behind them.

Music was Bob's passion. He attended hundreds of concerts and only bought the best seats. He kept the ticket stub from each one. His second passion was painting, which he turned into a successful career for over 25 years. He loved travelling south, hockey and Detroit Red Wings. He always hung his jerseys in his windows during playoffs. A Red Wings flag mysteriously appeared on top of the Watford water tower every time they won the Stanley cup. He particularly liked rubbing in his team's wins by calling local Toronto Maple Leafs fans.

More than anything, Bob loved his family. He rarely missed a hockey game and while he couldn't convert Charlie and Colin into being Wings fans, but he didn't hold it against them and was their biggest fan. He would drop in without notice with a coffee in hand, loved to play practical jokes and always came up with creative ways to wrap Christmas presents. Bob loved to laugh and he worked hard. We will miss hearing the rattling sound of your ladders coming down the lane way, the rev of your cutlass engine, but most of all your smile and laughter.
The family would like to thank the first responders and volunteers of the Warwick Fire Dept. as well as family, friends and community members who have reached out to us.
In lieu of flowers, please consider donating to the Sarnia Humane Society, the Watford or Warwick Fire Departments, or the charity of your choice. Online condolences and donations may be left at www.watfordfuneralhome.com
Visitation will be held at DENNING'S OF WATFORD. Private family funeral to take place with interment to follow at Watford Cemetery.
The family would like to invite you to a drive by in Bob's memory, this Saturday starting at 4:15PM at the corner of Confederation Line and continue north on First School Road. Feel free to wear your Red Wings Jersey or favourite band shirt in memory of Bob.
Please follow the link below to register.
Friday Visitation:
Saturday Visitation
Share Your Memory of
Robert