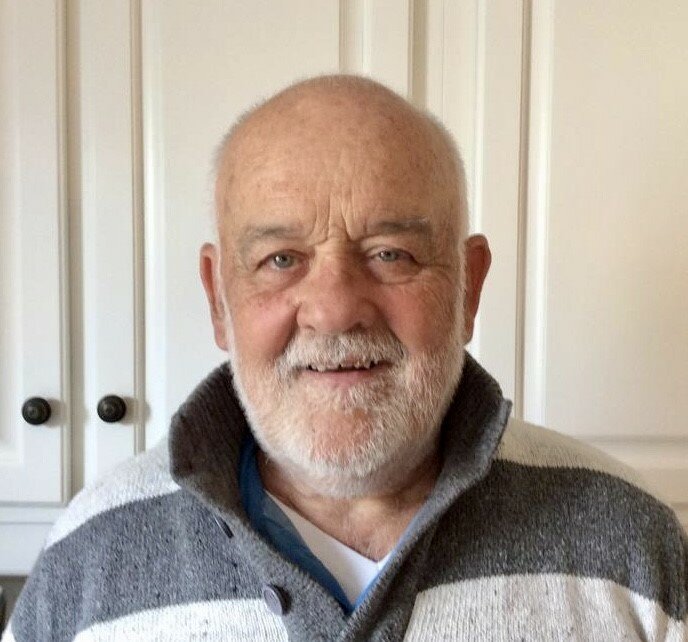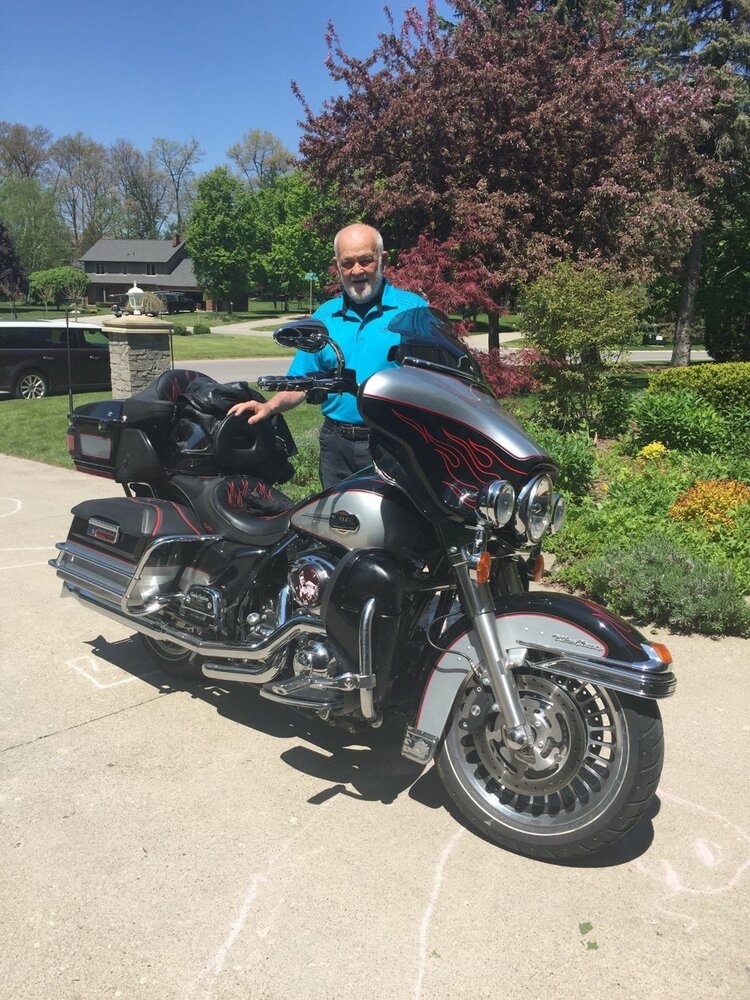 Obituary of William James Brady
William (Bill) James Brady
April 25, 1945 to February 3, 2022
Dad (also known as Grandpa, Uncle Bill, Bill or Billy) broke our hearts when he suddenly left us in his 77th year on Thursday, February 3rd.
Dad is survived in legacy by his children, Mary Lou, Kelli & Michael who he shared with Velda (née Vollick) ~ their loving spouses, Bob Joseph, Scott Shedden & Sara (née Neely), and his cherished grandchildren, Sebastien, Bradyn, Sam, Spencer, Livie, Calder, Sloane & Baby Jake.
Dad was raised on the family farm in Kerwood, Ontario by proud parents Jim (2005) and Helen Brady (née Forbes) (2002). As the eldest of six siblings, Dad first became big brother to Vinny (2011), and then four other siblings followed ~ Mike, Marg, Jim and Paul ~ to form their own Brady Bunch.
Dad will also be greatly missed by a host of loving in-laws, nieces and nephews, cousins, long-time friends and clients, who always knew to expect him close to the dinner hour when supper was in the oven and the pies were cooling for dessert on the counter.
Dad lived a busy and full life.
Dad was a proud RBC employee for almost 46 years, spending time working at branches throughout Toronto, Kingston, Hamilton, Elmira, Watford, Strathroy and Woodstock. Specializing in agricultural banking, he was knowledgeable, trusted and connected easily with clients given his own rural roots. Banking brought great pleasure, a sense of accomplishment and many friendships to Dad. He was especially fond of his new immigrant clients, helping many immigrate to Canada and form successful farming businesses. Dad excelled in this career and prided himself in mentoring others to do the same. Being a repeated winner of the coveted RBC cruise, Dad even received a Leo Award in the early 1990s ~ the most prestigious recognition given by RBC for exceptional performance.
Dad was a scratch golfer. He was a long-time member and club champion at Indian Hills Golf Club in Lambton Shores. Dad spent countless hours refining his golf game ~ building his own clubs, studying the games of PGA players, and many years of daily trips to the local driving range to practice his long and short games. After retiring in 2010, Dad was able to enjoy golf year-round and was thrilled to spend large parts of most winters at Sanlan Golf Resort in Lakeland, Florida, where even more friendships were formed both on and off the green.
Dad was a "doer" – constantly on the go or puttering away at something. Except when having his infamous 20-minute power nap or watching his beloved Toronto Maple Leafs, Dad rarely sat down. There was always a project (or more accurately many partially-completed projects) on the go. Dad was reluctant to ever give up any of his unfinished projects, insisting that he would one day find time to finish them up and, in fact, revisiting many years later to complete.
Dad was a woodworker extraordinaire, who wore his heart on all of his carpentry projects. It brings comfort knowing that Dad's creations are in the homes of many of his family, friends and others in the community. Every project – whether a simple birdhouse to an extravagant grandfather clock – was constructed with the same love, attention to detail and skilled craftmanship. The smell of sawdust and the sound of power tools will forever be associated with Dad.
Dad was a lover of all things with wheels. He loved his motorcycles and, yes, there were many of them throughout the years. He also loved having his children polish – for what seemed like hours on end - the chrome on these bikes. After years of owning Honda Goldwings, Dad acquired his first Harley Davidson bike after retirement and road it with such pride – often with golf clubs attached. He was still driving his beloved bikes as recently as last summer. Another of Dad's life-long dreams was to finish and drive his 1965 Ford Mustang red convertible, which had been a partially-completed project for almost 30 years. With the help of a very good friend, completing this project through the pandemic became Dad's last big labour of love. While Dad may have coined this project as being "The Money Pit", we know that Dad will be watching us drive his mustang in celebration of his life well lived.
Dad was a dedicated community supporter. He loved Watford and the surrounding communities. Dad spent time on the Watford Optimist Club. He coached minor hockey for many years and served a term as President of the Watford Minor Hockey Association. Dad was also a devote member of Our Lady Help of Christians Catholic Church in Watford, where he became involved as Treasurer of the Madonna Missions and, through this involvement, sponsors two families overseas.
But above all -- Dad loved, and was loved by, his many family and friends. This is evident in memories shared with us of Dad's kind and gentle nature, his wonderful friendship, his infamous giggle, the twinkle in his eyes and, for those fortunate enough, the tickle of his whiskers.
It also goes without saying that Dad was clearly proud of his kids and grandkids. Our biggest sadness is that Baby Jake lost Grandpa Bill before he was old enough to realize what a stellar man he had as his grandpa. However, the other grandkids have promised us that they cannot wait to share their own special memories of Grandpa Bill with Baby Jake when he is old enough.
Dad would want us to celebrate a life well lived. A Celebration of Life for his many family and friends will be held in late spring or summer.
A private family funeral mass will be held at Our Lady Help of Christians Catholic Church in Watford, followed by interment at All Saints Roman Catholic Cemetery in Strathroy. Attendance by invitation only due to COVID-19 restrictions.
Those wishing to donate in memory of Dad are asked to consider Diabetes Canada, the Watford Minor Hockey Association, or another charity that is close to your heart.
Online condolences and donations may be made at www.watfordfuneralhome.com.
Share Your Memory of
William