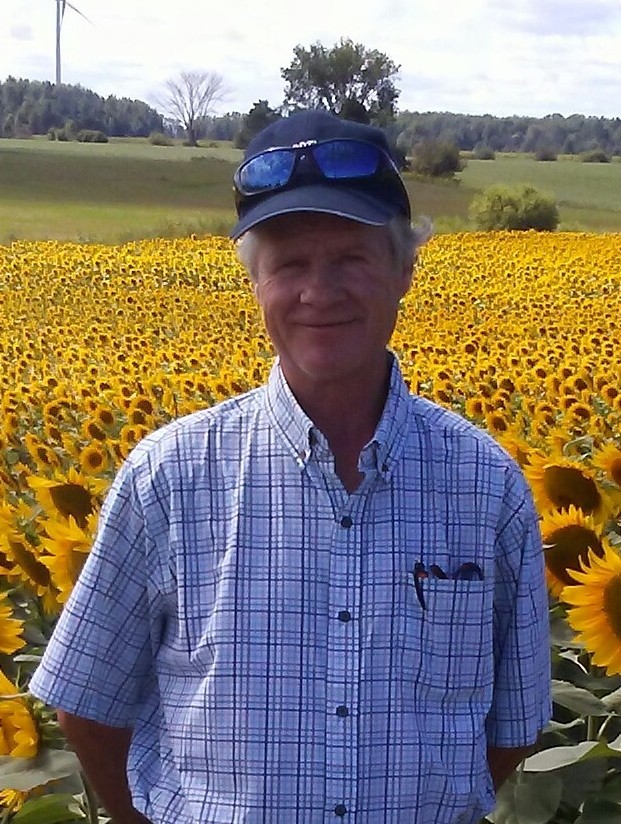 Obituary of Michael James Williams
On June 20th,2021 at the age of 56, Mike passed away, following a brief battle with cancer. Dad died ten minutes into Father's Day, just to make sure we would never forget him (not that we would have anyway).
Cancer took a lot from Mike, but it couldn't touch his dignity, his humility, or his witty sense of humour. Even in his last days, Mike continued to make people laugh, sometimes with jokes so inappropriate that they can't be printed here.
Mike was predeceased by his mother Teresa (1970), stepmother Irene (2016), and father David (2020). Much like his father, Mike had a knack for finding ingenious ways to solve problems and was a fine collector of junk. He leaves us a whole lot of shit that we don't know what to do with. Mike leaves behind his two most prized possessions, his children, Atlee and Tareesa. Mike also leaves behind his brothers Don, Gord (Joanne), and Gerald (Susan), his stepsister Lois (the late Terry), and his stepbrother Bruce (Dorothy). Also left behind are several cousins, nieces, and nephews that made the holiday visits to Georgetown so enjoyable.
Mike held a number of jobs in his life. Following college, he worked with the Ministry of Natural Resources fighting forest fires in Northern Ontario. He built log homes in Point Clark. Mike then held a number of labourer positions, including Home Hardware in Lucknow, Watsons Timbrmart in Wyoming, and Roofmart in Sarnia. Most recently, Mike was at Home Hardware in Watford, where he honed his talent of looking busy without actually doing much work. Mike made a number of friends there, a second family really, that were so supportive to mike during the last few months. Special thanks to Deb McNeil for providing Mike with some much-needed laughs on the bad days.
In his free time, Mike liked to read, spend time outside, and do 'research' on his phone until he'd throw it across the room because it 'wasn't working.' Sorry dad, but the operator is to blame. Mike would also happily stop and 'shoot the shit' with anyone. You could learn a lot from him, but you wouldn't get any smarter.
Mike had a lot of friends, too many to list, and we would like to thank everyone for putting up with Mike for as long as they did. Special thanks to Anne Boody-Horwood for her special chats with Mike; to Mary Ann Martin for her friendship and support to Mike and the family; to Mike's niece Sarah Ranstoller for her support in the last days; to Peter Zenick for his care and friendship; and to Tracey Williams for being the strongest mom to Atlee and Tareesa. During Mike's tougher times, Tracey took Mike into her home, where he could spend more time with Atlee and Tareesa and wouldn't have to face this challenge alone.
Thank you to the Emergency Department, Critical Care Trauma Centre, London Regional Cancer Program, and Inpatient Oncology departments at Victoria Hospital in London for giving us a few more precious weeks with dad. Thanks to Dr. Daniel and to Acute Care at Bluewater Health in Petrolia for their care as well.
Special thanks to all the staff, volunteers, and physicians at St. Joseph's Hospice in Sarnia for making his last days free of pain, but full of laughs, mani-pedis, and 2a.m. chocolate sundaes.
Cremation has taken place. A celebration of life, the 'COL' as Mike called it, will occur at a later date, when we can all gather to party like Mike was so good at.
Please feel free to share a memory of Mike here, www.watfordfuneralhome.com. Or, in typical Mike fashion, they can be written on a scrap piece of plywood in permanent marker, because there's 'no point in buying paper when this works fine.' If desired, donations can be made to Childcan or St. Joseph's Hospice, Sarnia.
Arrangements entrusted to DENNING'S OF WATFORD.
Share Your Memory of
Michael